Getting around in Bangkok:
Bangok is known for its tuk-tuks and colorful taxis but obviously there are other options to get around in the Thai capital. Practical and with air conditioning, the skytrain (BTS) and the underground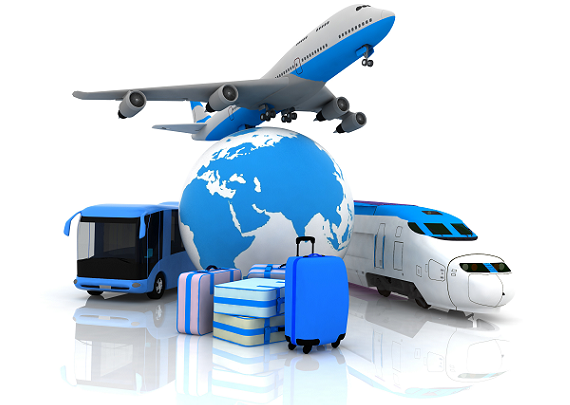 Bangkok skytrain (BTS) The skytrain (called BTS) has two lines, the Sukhumvit Line, which runs from Mo Chit to Bearing and the Silom Line that runs from National Stadium to Wongwian Yai. They meet at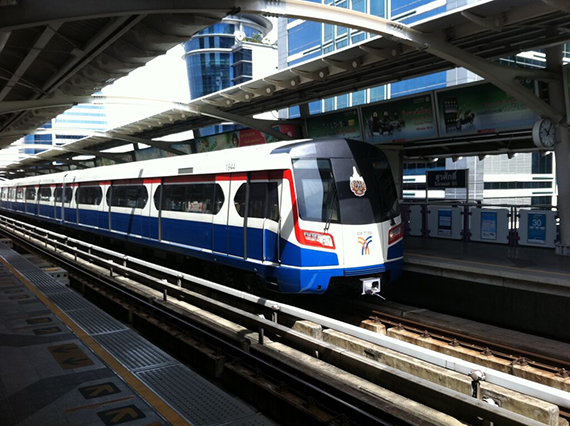 Bangkok metro (MRT) The Bangkok Metro (or MRT) only has one line that goes from Hua Lamphong to Bang Sue. It is entirely underground and separate from BTS Skytrain. But there is connection points at C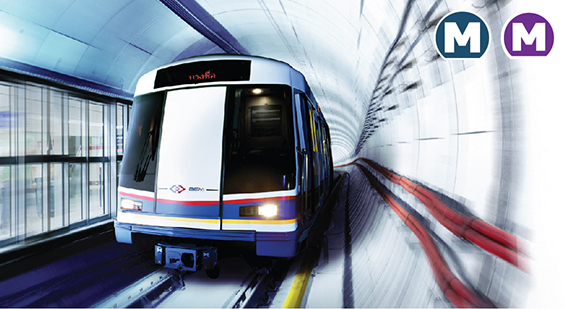 Airport Rail Link Launched in 2011, the Airport Link connects Suvarnabhumi International Airport to downtown Bangkok and replaces the previously existing express bus system. Faster and avoiding traffi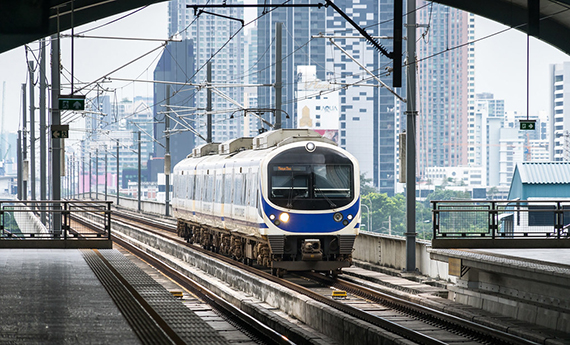 Getting around Bangkok by bus Bangkok's bus network is very dense but not very easy to take when you are not Thai. Bangkok has many bus lines and the fleet of vehicles has disparate levels of comfort.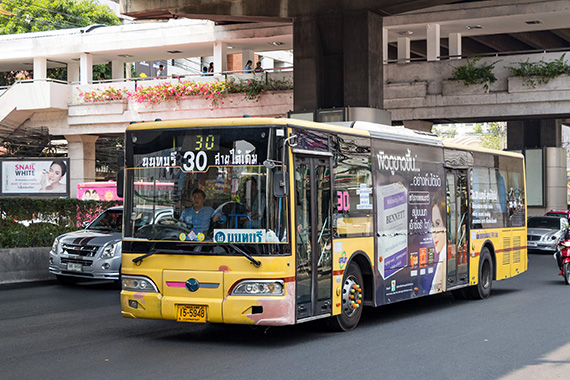 Bangkok tuk tuks The tuk-tuk is the iconic mode of transport in Bangkok and Thailand in general. It is a tourist attraction in itself! Vehicles with three wheels, samlaw Thai, they often stylized with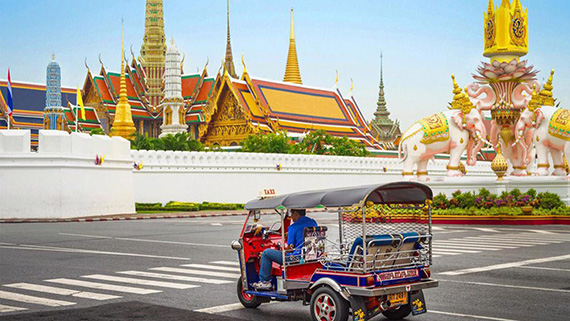 Taximeters in Bangkok Bangkok taxis with their flashy colors (pink, green, blue, yellow…) are impossible to miss. All drivers are suposed to start their meter when you get onboard. If they don't, in